Gulf Coast Fishing
SpeckTackleLure is your #1 Inshore Fishing Guide for the Alabama Gulf Coast. We provide exciting guided fishing charters all along the Gulf Coast including Dauphin Island, Mobile Bay, Fort Morgan, the Mississippi Sound, and many other prime locations. Let us help you find the fish. SpeckTackleLure Inshore Fishing Guide service supplies all the tackle including rod and reels and bait!
---
Click Here
Book Now!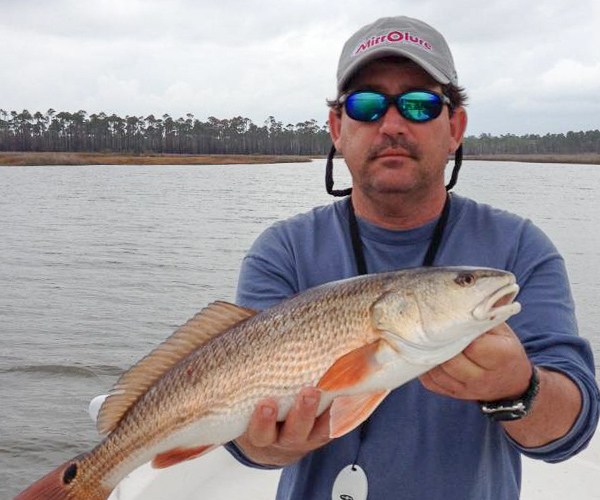 ---
Captain Yano has over 25 years of experience fishing in the beautiful water of Mobile Bay. He has won numerous tournaments and has been featured on Gary Finch's Outdoors television program. Book your charter today for memories that you will treasure for years to come.
Click Here
Book Now!
We offer custom packages such as the Fin and Feather!
A few of our happy customers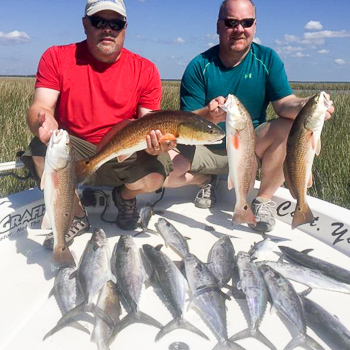 ---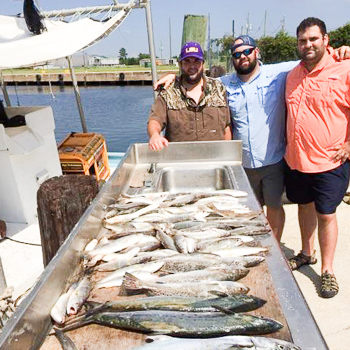 ---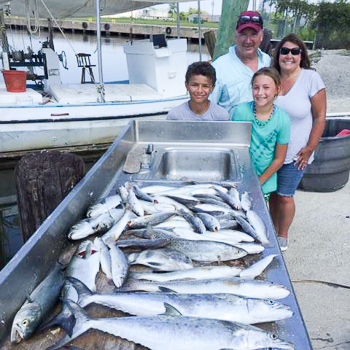 We'll put you on the fish
Captain Yano knows where the hot spots are. He'll definitely put you in the right spot.
---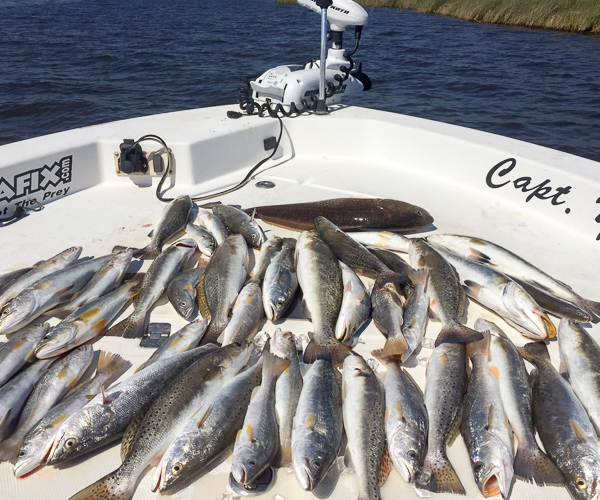 A few words from our customers
We had a great time with Captain Yano last week. He pulled a double and got us out in the afternoon on short notice. My boys and I had a great time and caught some really nice fish. We got off the water about 9 pm and was back in at 4 AM for the young anglers rodeo. Sure did not lack energy with us! Had to keep talking about foo to get him to go in. See you next time Captain!Dave Reese

Captain Yano took my 3 16yr old girls, 12 yr old son, and myself out for a FANTASTIC day in tough conditions. He really could not have been any better with the kids in having fun with them, teaching them how to fish, and creating memories that will last forever. This was my daughters 16th birthday and by far the best, most memorable present she could have ever received. Thank you Captain Yano for a truly remarkable day!Mark Dowden

You want to catch a lot of fish and big fish, then Capt Yano is your man. Best trip I have ever been on. He knows how and where to catch them. Highly recommend booking with Capt Yano. You will have your best day ever on the water. Looking forward to fishing with him again soon.Joey Ard

Captain Yano put us on the fish and the i-Pilot trolling motor kept us on them, all in less than ideal conditions. Caught a bunch of fish and had a blast, highly recommended.Kyle Junge
Check out our full reviews on our Facebook page for even more reviews.